Rock Music In A Garage
Come see us next Saturday, November 2nd at 343 Carl Street in San Francisco! We'll be playing the inaugural GARAGE event at this venue which, yes, happens to be a garage.
Doors at 7pm. We go on at 8pm, followed by Sunbeam Rd. Be there or be fucking square!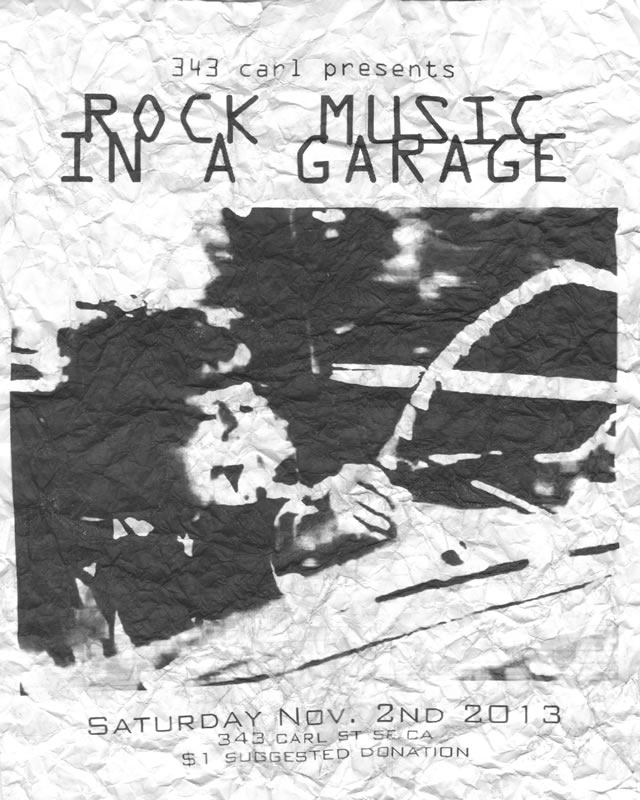 Show details